DOMODEDOVO TRAINING
The main function of DOMODEDOVO TRAINING is to improve
productivity and quality at Moscow Domodedovo Airport.
Key responsibilities:
organizing special training involving other training providers both in the Russian Federation and abroad;
advice on training;
advice on the choice of training providers;
advice on the choice of training;
organizing training (further training, retraining, etc.).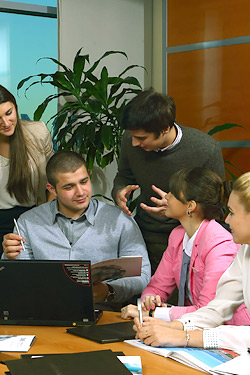 Recruitment
DOMODEDOVO TRAINING invites high school and university students to build professional skills, get familiar with the structure, responsibilities and corporate culture, and offers job placement at Moscow Domodedovo Airport's business units.
Address:
LLC DOMODEDOVO TRAINING
Moscow Region 142015, Bldg 9, Domodedovo Airport, Domodedovo