DOMODEDOVO ASSET MANAGEMENT
DOMODEDOVO ASSET MANAGEMENT
Non-aviation asset management
Domodedovo Asset Management manages non-aviation assets and car parks, operates over 100 000 m2 of space in 64 buildings at Moscow Domodedovo Airport.
Available for rent:
office space;
heated and non-heated storage space;
utility rooms.
Spaces have different floor areas and meet
all the applicable standards and requirements.
This allows effectively organizing the workflow of any business of any size.
Subtenants are offered a full range of value-added services, including the central Customer Service Center.
Parking: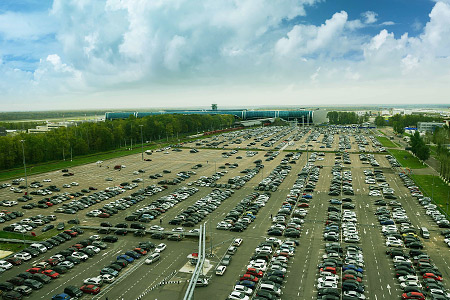 The company operates eight car parks at Moscow Domodedovo Airport with a total capacity of more than 5000 cars. For customer convenience, the rates are flexible.
Car parks at Moscow Domodedovo Airport have dedicated parking spaces for vehicles of persons with disabilities. These spaces are located by sidewalks to the Terminal.
Special parking spaces for bicycles and motorcycles are available
for owners of two-wheeled vehicles.
Development plans:
construction of a multilevel car park;
construction of a new business center.
Address:
LLC DOMODEDOVO ASSET MANAGEMENT
Domodedovo Airport, Domodedovo District, Moscow Region, RF, 142015