News
05 декабря 2019 15:58
Moscow Domodedovo celebrates its renewed name with polonaise and chemistry experiments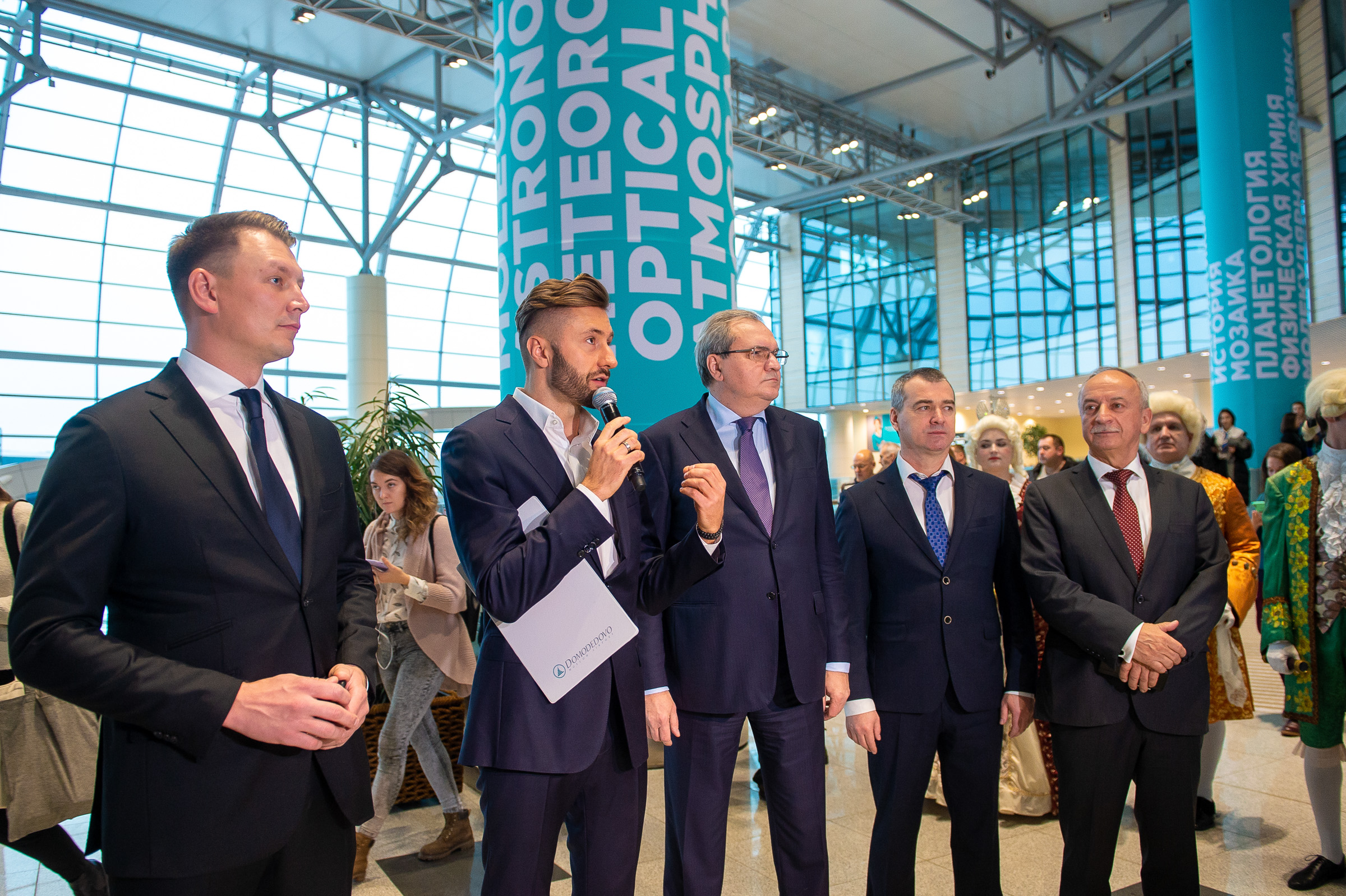 Domodedovo Airport has launched a themed zone, named the Area of Discoveries. It is devoted to Russia's great scientist Mikhail Vasilyevich Lomonosov. Moscow Domodedovo now honors the polymath under the Presidential Decree.

LOMONOSOV CAFÉ has opened on the second floor of the terminal building. The venue serves unique dishes from Domodedovo's inflight catering facility. LOMONOSOV CAFÉ has Russian, English, and Chinese menu cards. Imperial Open Pie and Northern Lights tarts are the specialties of the house, as well as other dishes, reflecting Lomonosov's life.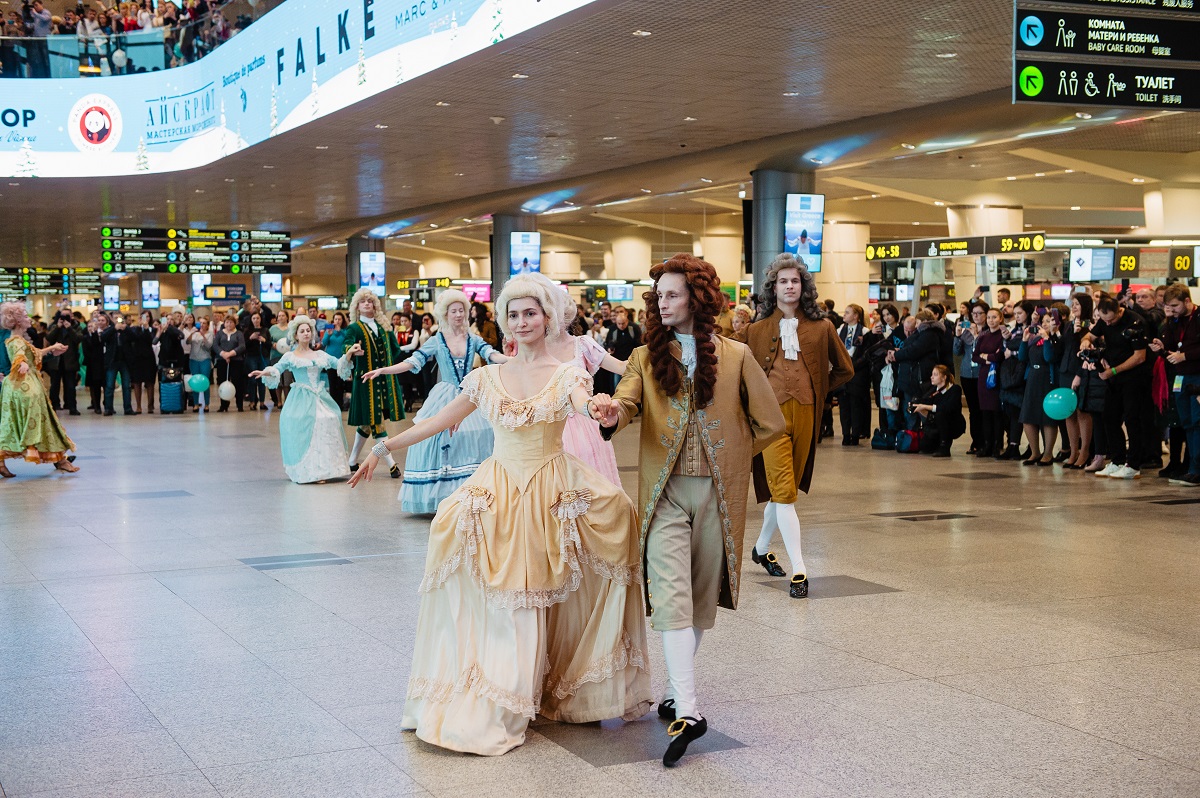 During the opening ceremony, a spectacular dance flash mob took place. Firstly, the performers lined up for a polonaise, an eighteenth-century dance, and then gave the audience a modern jazz routine. Our young visitors could participate in workshops, exploring Lomonosov's ideas. Everyone could create a mosaic, observe an experiment, or build a kaleidoscope.

Airport guests can attend a photo exhibition, explaining how we employ Lomonosov's ideas nowadays in molecular physics, meteorology, astronomy, optical engineering, planetology, geography, etc. Many of his ideas have been ahead of its time and serve as a basis for new discoveries to this day.


For further media inquiries, please contact:
Alexander Vlasov
Phone: +7 (495) 795 34 27
pr@dme.ru
http://www.dme.ru


Moscow Domodedovo Airport is one of the largest air hubs in Russia. In 2018 the airport served 29.4 million passengers. Members of the world's leading airline alliances including Star Alliance and OneWorld have chosen Moscow Domodedovo Airport for their flights to and from Moscow. Moscow Domodedovo Airport is the only airport in Russia handling flights operated by Airbus A380 on an ongoing basis.