News
13 сентября 2023 10:13
Favorite dishes in flight: the AEROMENU project from the Sausage Shop restaurant was launched at Domodedovo Airport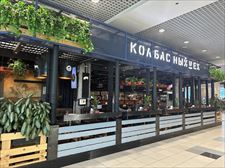 At Moscow Domodedovo Airport, the Sausage Shop restaurant from Pinskiy&Co and Novikov Group holdings launched the AEROMENU project. Now travelers going on a trip to Russia can order their favorite dishes literally from the kitchen and take them with them on board the plane.
"Sometimes it seems that airport guests are constantly in a hurry. Not surprising! After all, passengers are in a hurry to get to the airport, check in, find their boarding gate. The partner of the air harbor, Sausage Shop, will take care of travelers who do not have time to refresh themselves before the flight, and will delight with dishes from the chef," said Alexey Artemenko, a spokesman for Moscow Domodedovo Airport.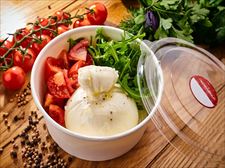 "A carefully designed menu with a wide range of dishes will allow you to start your journey with taste and without unnecessary hassle right on board the plane and will appeal to even the most demanding travelers. We especially recommend ordering cheesecakes with sour cream or condensed milk, bruschetta with salmon, signature salad with squid, chicken cutlets, sea bass with broccoli and desserts — Napoleon or pancake pie with berries," shared Dmitry Yakovlev, brand chef of Sausage Shop restaurants.
You can get acquainted with the full menu of the Sausage Shop restaurant and place an order using the Pinskiy&Co Delivery mobile application in the AEROMENU section, which is available in the App Store and Google Play.
Contacts of the press office of the Moscow Domodedovo Airport:
Тел.: +7 (495) 795 34 27,+7 (903) 750 34 04
pr@dme.ru
www.dme.ru

Moscow Domodedovo Airport named after M.V. Lomonosov is one of the largest air hubs in Russia. In 2022, traffic amounted to 21,2 million passengers. Domodedovo was chosen for flights to Moscow by members of the world's leading aviation alliances - Star Alliance and oneworld.