News
22 ноября 2016 18:11
DME AWARDS: Domodedovo Int. Airport Awarded Partner Airlines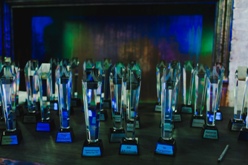 Moscow Domodedovo Airport held the DME AWARDS ceremony. The aviation awards ceremony was attended by the top executives of all air carriers operating passenger and cargo flights to the airport.

No competition was involved in the awards - Moscow Domodedovo Airport does not rank its partners, because each of them has its own particular value. Individual awards highlighted the unique achievements of each carrier. For instance, Emirates won the "Size Does Matter" award - as one may guess, for operating regular daily flights to Domodedovo on the world's largest passenger airliner, the A380. Qatar Airways was nominated the "Travel QATAlyst", and Lufthansa should be credited for letting the guests of the event know that "A Bird in the Bush is Better" - a bird is part of the German flag carrier's logo.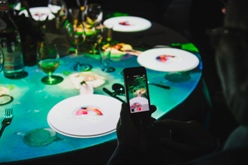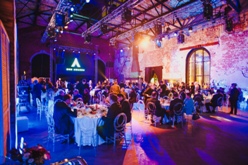 "Aviation Oscars" were awarded in categories highlighting features of the route network, history of partnership with the airport, national and cultural traditions of the airlines' nations.

The culmination of the evening was the gastronomic show by the DOMODEDOVO CATERING stellar chef Jay Miller: 3D mapping technology was used to recreate the SEAFOOD TEA cooking process. Delicate crab, fresh tuna, tender salmon were complemented by a special stock. Every guest could watch the dish cooked right in her plate! At the end of the show, the guests were served the chef's exclusive creation. Moscow Domodedovo Airport regularly holds events for its partners, including annual travel forums and DME Connections, contributing to the development of cooperation between air carriers and the airport. The reliable and trusted relationships with the airlines allow joint effort to continuously improve the quality of joint services and offer travelers a broad route selection.